Main content starts here, tab to start navigating
Our Story
Thank you for considering Sugar and Spice Catering for your special day. Your wedding day is a once in a lifetime event and we would like to help make it an easier and more pleasurable occasion.
We consider non-wedding events just as important. We can cater your event of 10 people or more.
Since its start in 1972, Sugar and Spice have specialized in elegant weddings at affordable prices using only the highest quality foods. We pride ourselves in unique and elegant displays making your event one to be remembered forever.
We have been located in historic downtown Parkville, MO for over 45 years, Sugar and Spice Catering has served the greater Kansas City Metro area and as far out as St. Joseph, Topeka, Warrensburg and Harrisonville!
Our wedding cakes are not only beautiful but taste as great as they look. We offer many styles of cakes to choose from or we will help you design your own. We also offer other delicious desserts.
Displayed on this website, you will find a few sample menus for your comparison. These are only a partial listing of the comprehensive choices we offer as we feel that menu flexibility is an integral part of our business. This is your event and should not be treated as a package deal – we will gladly prepare the exact menu you would like, from simple hors-d'oeuvres to a buffet.
We would enjoy talking to you at your convenience, so please call us for an appointment today!
We would like to pay homage to Larry and Diane Roberts for their hard work to make Sugar and Spice the amazing company that it was when we purchased it in 2017. We appreciate all of their hard work and dedication.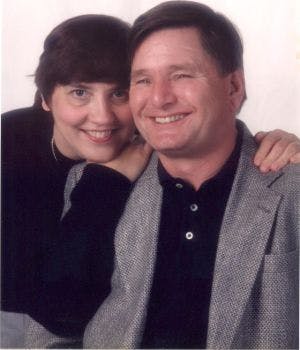 Rebecca worked for Larry and Diane for ten years. After Diane passed away, Larry decided to close the doors. Rebecca asked if she could buy the business. Larry agreed.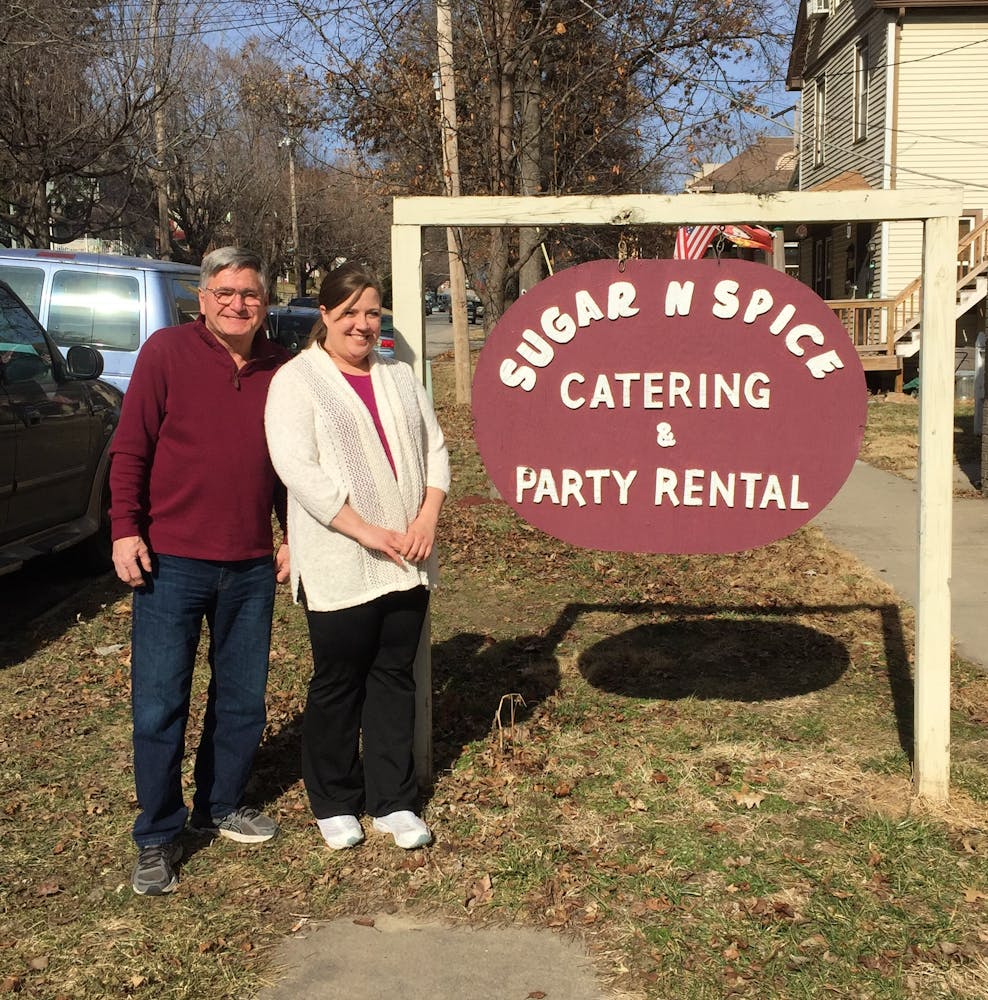 Rebecca and her parents, Mike and Katrina, partnered to purchase Sugar and Spice Catering.